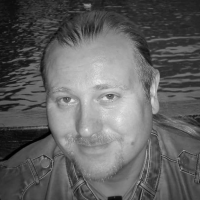 Matthew Williams
Horror
Born in 1975 in Evesham, Matthew Williams grew up in the village of Feckenham and has been a keen fan of the horror/thriller/fantasy genres for as long as he can remember. Whether it's a film, a TV series, or a novel; he is drawn to all the different aspects of these genres. Mainly it's the complexities and the mysteries that can be expressed with freedom and imagination that he enjoys the most.

Now living in Leicestershire, Matthew has a small body of work of his own with 'The Shady Corner' and 'Shadowchild' only the beginning of what he is determined to grow into an extensive collection of horror/thriller fiction novels.
It is human nature to think wisely and act foolishly.
Anatole France
Ways to reach Matthew Williams